Upcoming Events
Book Launch Party for WARREN & DRAGON
Hosted by me and illustrator
Mike Malbrough
!
Saturday, September 15, 2018, 11:00am-1:00pm
Words Bookstore
179 Maplewood Avenue, Maplewood, NJ
Princeton Children's Book Festival
Saturday, September 22, 2018, 11:00am-4:00pm
Hinds Plaza, Princeton, NJ
The Warwick Children's Book Festival
Saturday, October 6, 2018, 11:00am-4:00pm
Railroad Avenue
, Warwick, NY
Storytime at Watchung Booksellers
Saturday, November 10th, 10:30am
54 Fairfield St., Montclair, NJ
Author Visit at Livingston Library
Tuesday, November 13th, 3:00pm
10 Robert H Harp Drive, Livingston, NJ
Interviews & Guest Posts
My Messy Muse podcast
with Michele McAvoy
Thinking Outside Categories For Reader Suggestions
on the Nerdy Book Club
KidLit Coffee Talk
with Author Jenna Grodzicki
​Picture The Books
Two Debut Interview
with Hannah Barnaby
Perfect Picture Book Friday, a Review & Balloon Craft by
Vivian Kirkfield
I HAVE A BALLOON Cover Reveal and interview with Ariel Bernstein and illustrator Scott Magoon on
All The Wonders
.
Author Spotlight interview on
KidLit411
.
The Value of a Professional Critique, on
KidLitTakeaways.
Feeling Stuck? Just Add Food, on
Laura Sassi Tales
.
A Query Letter that Worked on
Sub It Club
.
Powered by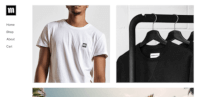 Create your own unique website with customizable templates.